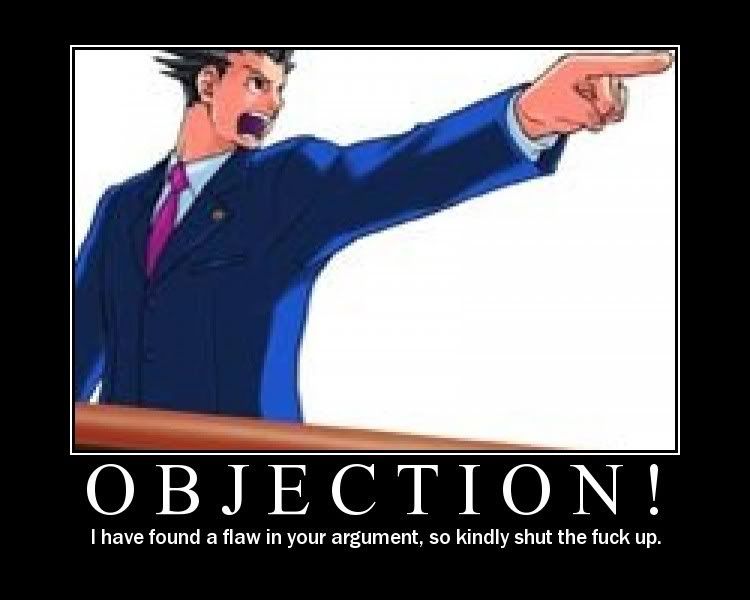 (Objection! is a (new!) recurring feature in which things were said, lines were drawn, and someone needs a good verbal beating. And I'm just the person to give it.)

Dear Jason:

I'm sorry to hear that you are unhappy with our free and multiple operating system compatible iTunes software. It really breaks my heart to hear that your WINDOWS pc is rejecting our (in your own words) "superior media developing device." I understand your frustrations with some of our hardware and I'm sorry that you disagree with our marketing practices, but I don't think the word "parasite" is appropriate (we prefer "opportunist"). I would like to offer you a free iTunes download of "Song you don't know" by Band That Sucks in hopes that you will continue to not pay us for things in the future.
-Steve "I have more money than God" Jobs

Ok, Steve Jobs probably is a dick, but face it, the guy and his company have come up with some amazing tech over the last 20 some years. Yeah, they charge an arm and a leg for it. Yeah sometimes it breaks. Too freaking bad. It's still better than Windows Media Player/Windows Vista/Zune. Also, if a guy is upset that their new 3G iPhone isn't exactly twice as fast as the old one and that the company "sold too many", does that really entitle him to sue Apple for probably 1000 times what he paid for it? Umm, no. You're gonna have to find free money somewhere else buddy.


Now, as for Apple making false or ambiguous advertising claims? Hello? McFly? That's what marketing IS. Stretching facts and making unprovable claims is the business of which, if you think Apple is the sole proprietor, then you must be living in a bubble. I don't like it any more than anyone else, but in our present business world, the fact is that the companies that try to stay within the existing bounds fall behind or get gobbled up by everybody else.

Besides, iTunes runs just fine on my MacBook.